Restore Your Wexford, PA, Home With New Sliding Patio Doors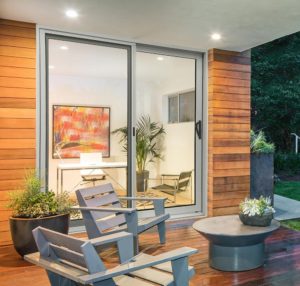 Outdated doors lower your home's curb appeal, reduce energy efficiency, and they can also compromise your safety. If your patio doors are aging, you should reach out to a professional for replacement doors to resolve these issues. Energy Swing Windows can install new sliding glass patio doors to restore your home. These doors bring a classic aesthetic to your Wexford, Pennsylvania, home. Turn to our team for help—we've been the go-to contractor for area homeowners since 1996, and we'd love to help you improve your home.
Sliding Glass Doors to Suit Your Needs
Energy Swing Windows sources sliding glass doors from ProVia®, which are some of the most durable, beautiful, and reliable doors on the market. We can install the following:
Aspect™
With ComforTech™ Warm Edge Glazing, Aspect doors offer superior energy efficiency. By keeping warm air inside your home and cold air out during the winter, these doors can reduce strain on your HVAC system and possibly lower your energy bills.
Endure™
These doors feature Neopor® insulated multi-chamber profiles, which boost thermal performance and can potentially lower your cooling and heating costs.
Aeris™
Aeris vinyl doors are weather resistant and durable. If you're looking to bring elegance to your home's interior design, their natural wood interior will fit your needs perfectly.
All the doors we install come in different colors and styles to suit your needs and your home's architecture. And our team will help you select the perfect sliding patio doors for your home.
Let's Get Started
If you want to partner with one of the best contractors serving Wexford, PA, look no further than Energy Swing Windows. We offer excellent customer service and will perform a flawless sliding glass door installation to boost your home's appearance and safety. Contact us today for a consultation.