Luxurious French Doors for Your Wexford, PA, Home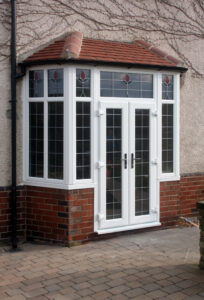 The foliage and greenery in your backyard are gorgeous, and your entry doors to that space should not be outdone! If your patio doors leave something to be desired, consider replacing them with classic French patio doors. These sleek, elegant doors have multiple glass panes and will allow tons of natural light into your home. Energy Swing Windows offers and installs patio doors just like these in the Wexford, Pennsylvania, area, so turn to us if you want to enhance your home's appearance with new patio doors.
Why Choose Energy Swing Windows?
Energy Swing Windows is proud to be the trusted contractor for home renovations in Wexford. Homeowners turn to us for our skills, high-quality materials, honest work, and extensive warranties. We never use subcontractors, and we cover all of our work with an unparalleled triple lifetime warranty that applies to service, parts, and labor. You can rest easy knowing that your installation will go off without a hitch, and you'll be able to call on us for help in the future.
Meticulous French Patio Door Installation
The specialists at Energy Swing Windows source various types of hinged patio doors from renowned manufacturers. We are proud to install Designer™ French doors from ProVia, one of the best-known names in the home improvement industry. All the doors we install are designed to look beautiful, withstand the elements, provide excellent energy efficiency, and last for years to come. They are also customizable—our experts will help you find French patio doors that perfectly suit your home's architecture and color palette.
Get Started Today
French patio doors can add an air of luxury to any home while beautifying the entryway to your backyard. Let Energy Swing Windows handle the installation of your new doors! Wexford homeowners have trusted us since 1996 (we even have an A+ rating from the Better Business Bureau), and we'd love to add you to our list of satisfied customers. Reach out today to schedule a consultation.