Classic Sliding Glass Doors Can Elevate Your Home's Look in Upper St. Clair, PA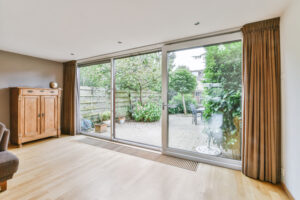 If your exterior doors are outdated or worn out, it's time to consider replacing them. Not only do old patio doors look unattractive but failing mechanisms can put your safety at risk and reduce your home's energy efficiency. An excellent replacement choice is sliding patio doors from Energy Swing Windows! These doors can add an air of elegance to your Upper St. Clair, Pennsylvania, home. We've been a trusted contractor for area homeowners since 1996, and we'd love to add you to our list of happy customers.
High-Quality Sliding Glass Doors
Energy Swing Windows is dedicated to installing the most durable, beautiful products on the market. That's why we source our products from ProVia®, one of the biggest names in the industry. We can install:
Endure™
Endure sliding patio doors feature Neopor® insulated multi-chamber profiles. This enhances the thermal performance of the doors, which may possibly lower your energy costs by reducing strain on your HVAC system.
Aeris™
Aeris doors are crafted from vinyl, which is durable and weather resistant. They have a natural wood interior, which brings elegance to your home's interior design.
Aspect™
These energy-efficient doors include ComforTech™ Warm Edge Glazing. This feature reduces strain on your HVAC system by keeping warm air inside your home during the winter and out during the summer.
Our doors are available in myriad styles and colors to match your home's aesthetic and your personal taste.
We're Here to Help
Energy Swing Windows is committed to delivering the best customer service and improving the appearance of your home. Our team will assist you in choosing the sliding patio doors that fit your home in Upper St. Clair, PA. After your consultation, we will provide you with a quote and carry out a perfect installation. Additionally, our triple lifetime warranty covers our parts, service, and labor, so you can have peace of mind. Contact our team to learn more about our services.