Beautiful Garden Windows for Mount Lebanon, PA, Homeowners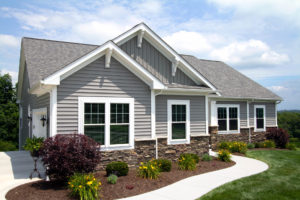 If you have herbs, plants, or knickknacks sitting on your kitchen counter taking up space, a garden window could be the perfect solution to display them and add an interesting architectural feature to your home. Garden windows extend past the exterior of your home and create a space to add shelving for your herbs. If you're looking for this type of window for your home in Mount Lebanon, Pennsylvania, turn to Energy Swing Windows. We're trusted by area homeowners and provide five-star red carpet service to every client.
Partner With Us
When you choose Energy Swing Windows to install your new garden windows, you can be sure that you're working with experts who will carry out a flawless installation. Our professionals install the highest-quality products in the industry—Endure™ vinyl garden windows from ProVia. Our windows are gorgeous, durable, and customizable to your home's color palette and architecture.
Additionally, we back our work with a triple lifetime warranty that covers labor, parts, and service, and our installers are our actual employees—we never use subcontractors.
Our Garden Windows
Garden windows are a fantastic choice for kitchens, as they provide space for herbs and other kitchen objects. Also, they're three-dimensional, which adds a unique look to the exterior of your home. Other benefits of garden windows include:
Adding dimension to your home
More natural sunlight
A better view of your garden or yard
Our garden windows can even add value to your home.
Let's Get Started
If you want to work with one of the best contractors in Mount Lebanon, PA, look no further than Energy Swing Windows. We're a top-rated company that can help improve your home's curb appeal with garden windows. Contact us today for a consultation.