Boost Your Irwin, PA, Home's Functionality With Energy-Efficient Windows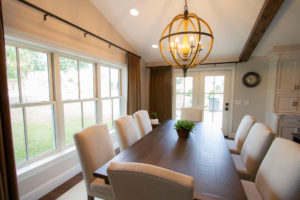 Are your home's windows old? Have you noticed drafts or sagging? If so, your home's energy efficiency could be negatively affected. By allowing air to enter and exit your Irwin, Pennsylvania, home indiscriminately, outdated windows may be making your HVAC system work harder to stabilize your home's interior temperature, driving up energy costs. Turn to Energy Swing Windows for new energy-efficient windows to restore your home's appearance and energy efficiency.
Why Choose Us?
If you want a flawless energy-efficient window installation, Energy Swing Windows is the go-to team. We have extensive experience in all types of home improvement projects, and we never use subcontractors. You can trust us to install the best products on the market from respected manufacturers. We also stand behind our work with a triple lifetime warranty that covers service, parts, and labor.
High-Quality Products
Energy Swing Windows offers some of the best energy-efficient windows on the market. During your consultation, we will discuss your requirements for your new replacement windows. We can help you with the following options:
Pella®Lifestyle wood windows
Pella Impervia®fiberglass windows
Our patented Energy Swing vinyl windows that are crafted by our owner
Endure™ replacement windows
ProVia®Aeris™ windows
Let's Get Started
Need to replace your old, outdated windows? Look no further than Energy Swing Windows for top-notch energy-efficient windows. Our team will install energy-saving windows to boost your home's functionality and appearance. You can trust us—we've been serving the Irwin, PA, area since 1996, and we even have an A+ rating from the Better Business Bureau! Reach out to us to schedule your consultation and learn more about us.