Classic Garden Windows for Homeowners in Cranberry Township, PA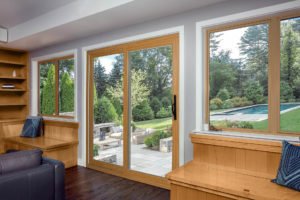 Do you enjoy growing plants or herbs indoors? Or maybe you have knickknacks that you'd like to display in your kitchen without taking up counter space? If these options sound good, consider adding garden windows to your Cranberry Township, PA, home! Garden windows are unique and will add interesting architectural features to your home. Let Energy Swing Windows help—we're a top contractor and deliver five-star red carpet service to each customer.
Why Choose Garden Windows?
Garden windows are three-dimensional and extend past the outer wall of your home, adding an extra surface where you can place objects or plants. They are an excellent option for kitchens if you enjoy growing your own herbs for cooking, and they also:
Bring more natural sunlight into your home
Create an attractive focal point that adds dimension to your home
Provide an enhanced view of your yard
Why Partner With Energy Swing Windows?
The team at Energy Swing Windows is highly skilled at installing garden windows. When you choose us for your home renovation project, you can rest easy knowing that your home is in the hands of true professionals and that you're getting the highest-quality products on the market. Our experts install Endure™ vinyl garden windows from ProVia, which have proven to be durable and beautiful, lasting for years to come.
Additionally, the team that performs your garden window installation will be our actual employees—we don't use subcontractors! And we even cover our work with a triple lifetime warranty that covers labor, parts, and service.
Reach Out to Our Team
Want to partner with the best contractor for your garden window replacement in Cranberry Township, PA? Contact Energy Swing Windows! We'll help bring some light into your home with gorgeous new garden windows.