Patio Door Installation Company Serving Greensburg, Wexford, Monroeville & Nearby
Ensure a secure, beautiful, leak-proof door with our expert installation
At Energy Swing Windows, we offer attractive, maintenance-free patio doors in a variety of styles and colors to match any home decor.
With so many options to choose from, our experts can help you find the right patio door for your home at a price you can afford.
Call us at today 724-387-2991 for a free estimate in Greensburg, Monroeville, Wexford, or nearby. We can help you get the perfect patio door for your home to complement your outdoor space!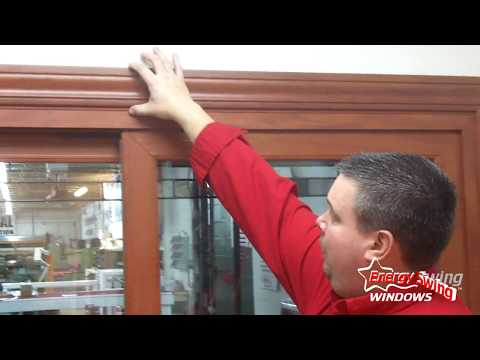 Energy Swing Window's Sliding Glass Door…
Client consultant, Chris Saxton, is here to discuss our ProVia sliding glass doors. This videos covers… 
Watch Video
Why Install a New Patio Door?
Whether in your kitchen, master bedroom, or family room, patio doors provide convenient access to the backyard or any outside area while brightening any room and offering unobstructed views of your surroundings.
You should consider replacing your patio door if you're experiencing any of the following issues:
Leaks or drafts creating uncomfortable rooms
Difficulty opening and closing doors
Warping, rotting, moldy or damaged materials
Unsecured locks or damaged hardware
A variety of door styles, materials and glass options let you customize your door for enhanced visual appeal, energy efficiency, durability and security. Our replacement patio doors are custom fit for your home to provide you with worry-free performance.
Products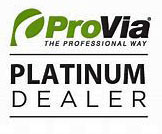 ProVia has over 35 years of experience as a nationally-known manufacturer of advanced entry door systems, vinyl siding, energy-efficient windows, and manufactured stone with a reputation for quality and craftsmanship.
Patio Doors
ProVia offers several great patio door options, both sliding and hinged, to give you a beautiful entryway in your home.
Endure: Endure Vinyl Sliding Doors combine a beautiful appearance with top-of-the-line energy efficiency. These doors come with thermal glass and your choice of two, three, and four-panel doors. You can also choose the slide direction as well as a number of color and hardware options.
Aspect: Aspect Vinyl Sliding Doors offer an ENERGYSTAR® rating to go with a durable design. These doors offer multiple design and color options, including pane number and slide direction.
Aeris: Aeris Wood Sliding Doors provide the beautiful natural appeal wood with the option of multiple stains and colors. These doors have a variety of glass options, including decorative and tinted glass. Aeris doors are available in multiple sizes and slide directions.
Designer: Designer Hinged Patio Doors offer a swinging door system in either fiberglass, woodgrain texture, or steel. These doors come in a variety of colors and offer you your choice of pane number and swing location.
Upgrade Your Patio Doors Today
Interested in finding a new patio door for your home? Contact Energy Swing Windows today to learn more about our wide variety of patio door options. We offer free estimates on all our work in Bethel Park, Monroeville, Irwin, Coraopolis, Wexford, Murrysville, Pluym, Greensburg, Export, Trafford, Canonsburg, Latrobe, Bethel Park and throughout the surrounding areas.
Looking for a price? Get a free estimate.