Steve Rennekamp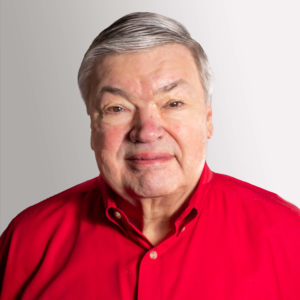 Steve has been in the window business for more than 45 years. He started his career with Alcoa, where his first job was testing windows for thermal and condensation performance. He spent half of his 33-year Alcoa career in engineering and marketing for Alcoa Building Products.
In 1996, Steve founded Energy Swing Windows. Steve designed the Energy Swing window as a major improvement over traditional residential tilt window designs. Energy Swing now markets, sells, manufactures and installs (with its own employees) the one and only residential replacement window that swings open for enhanced energy efficiency and ease of cleaning.
Under his leadership, Energy Swing continues to grow because of his philosophy of always delivering meaningful value to its customers. Steve has built a company whose people and systems are all focused on doing things right at every stage of the process. Having control of the entire experience has enabled Energy Swing to become western Pennsylvania's most referred window and door company.
During his time at Alcoa, Steve was very active in the American Architectural Manufacturers Association (AAMA) and in 1976, at 29 years of age, he was recognized as the youngest person to ever receive AAMA's coveted Outstanding Member Award. Steve was very active on numerous AAMA technical committees. He was also involved at NFRC during the initial development of the thermal performance standards used today to measure the efficiency of windows and doors. He has also written a number of ASHRAE technical papers on window energy efficiency.
Steve has contributed his skills and experiences to a number of local organizations. For the past three years he has served as the Chairman of the Westmoreland County Walk for Diabetes research and support. He is currently a member of the Westmoreland County Chamber Board of Directors. Nationally, he serves as a board member of the Certified Contractors Network (CCN). CCN is a national organization focused on delivering 100% customer satisfaction by doing the right thing.
Steve has an engineering degree from NYU and an MBA from the University of Pittsburgh.