Michael Keenan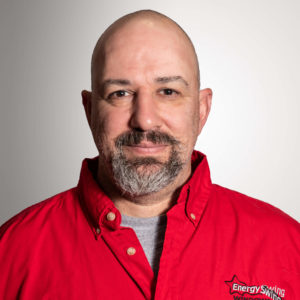 Michael is originally from Ohio but now resides in Export, PA with his beautiful wife, Kelly. Several years ago, he was a crew leader for a remodeling company. He then left construction for the sales world but ultimately returned to construction when he joined the installation team here at Energy Swing Windows.
As an Installation Specialist, Michael is involved in every phase of the installation process including tear down, install and clean up. He also demonstrates products for customers at the end of each job and answers any questions they may have. His extensive construction knowledge and dedication to customer service makes him the perfect fit for this role!
In his free time, Michael loves to build furniture and do woodworking projects. He is a true craftsman! He also enjoys hunting and just about any other outdoor activity.