Drew Barto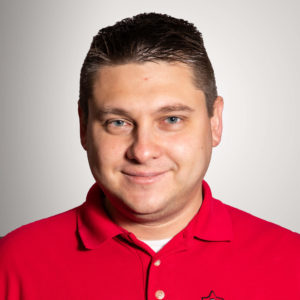 "I take great pride and comfort in knowing that when a customer calls us, they are going to be treated with respect and care by every single employee in every single department, from their initial call through install and beyond," says Energy Swing Windows Director of Marketing, Drew Barto.
Drew has been with Energy Swing Windows since 2009. His primary responsibilities are to make Pittsburgh-area homeowners aware of the benefits of investing in products from this award-winning window and door company through marketing and advertising campaigns, and to contribute to the long-term growth of the business for the benefit of its clients and employees.
"It has been extremely rewarding to be a part of a family owned and operated business that continues to grow year after year," says Drew. "Our employees are first-rate in skill and customer service, and our impeccable client satisfaction rating reinforces that our clients feel the same. We would not be the most referred window and door company in Western Pa without our awesome clients sharing their positive experiences with friends and family members."
Drew graduated from Allegheny College with a degree in psychology in 2006, and later earned his M.A. in Communications from Lindenwood University.
When he's away from Energy Swing Windows, Drew enjoys being with his three young children, Xavier, Autumn, and Charlotte.